XJS NON ABS RHD MANUAL PEDAL BOX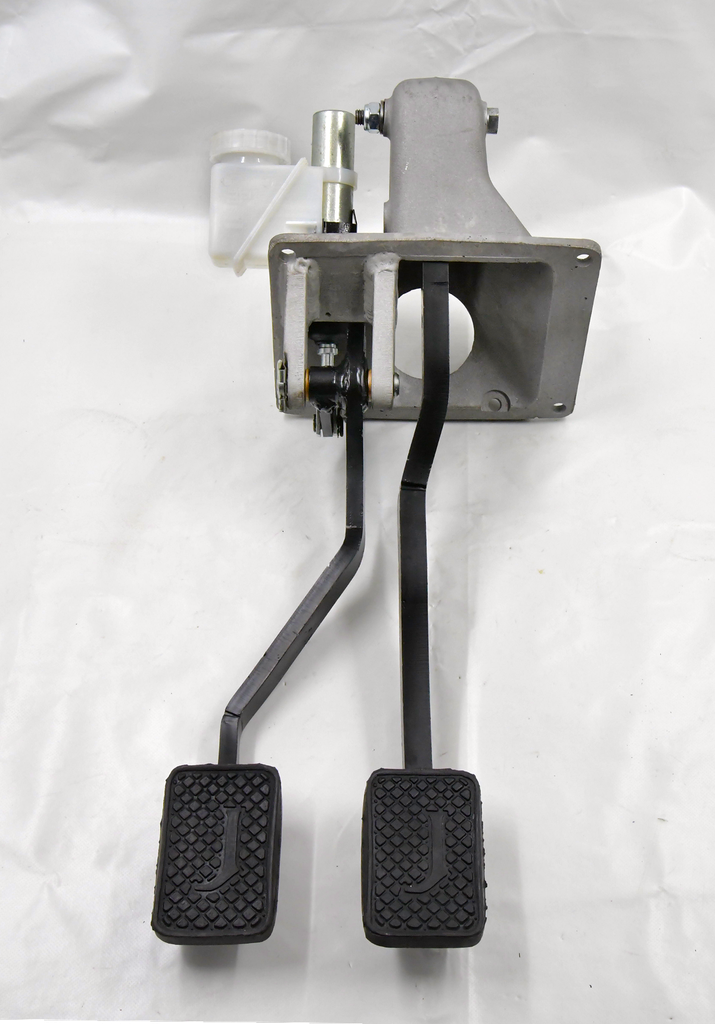 XJS NON ABS RHD MANUAL PEDAL BOX
There is a £125 refundable surcharge for your old unit
Brand

:

OEM JAGUAR

,

Simply Performance
Condition

:

New
Type of Part

:

Aftermarket replacement
Model of Jaguar

:

XJS pre facelift 1975-1991
Part number

:

CAC8471-RHD
Compatibility

:

All RHD XJS without ABS
Quality

:

Aftermarket - Made in-house
Placement on car

:

Front
Features

:

Converted to manual
This listing is for a newly produced manual pedal box for an XJS. This is a RHD NON-ABS unit. This is an outright purchase, if you are purchasing a full conversion we can discount it. We have the other variations in other listings. This pedal box has been designed and built in-house. The casting in an original which has been welded and pedals have been manufactured.
This pedal box importantly has a detachable brake pedal pad to help with the install. 

The clutch master is an OEM AP unit. This pedal box can be supplied without a clutch master if required. There is no clutch return spring. When you bleed the clutch you may need to lift the pedal. Once bled the pedal will return. 
This includes a £125 refundable surcharge for your old automatic unit. Please remember that if you buy a whole conversion we offer this at a discounted price. 
We are a family business focusing on Jaguar parts, and have been around since 1984. Being Jaguar enthusiasts ourselves, we know how important and difficult it can be to source the right parts to keep your car looking its best. We specialise in new and second hand Jaguar car parts for Jaguars from 1960 to 2002. This covers the full range of XJ6, XJ12, going into the XJS, XJ40, X300, X308 and XK8 / XKR. Additionally, we offer a wide range of performance parts to upgrade your Jaguar. We are always looking to add more parts to our offering. If you can't find what you are looking for, please get in touch to find out if we could help.

Please note that the products on our webshop are currently only our premium performance parts. Our second hand and used Jaguar car parts can be found on our eBay shop. Feel free to contact us directly for any product queries.